There are many reasons to see a Registered Massage Therapist (RMT). It is a holistic way to manage stress, muscle tension, and chronic pain and improve overall well-being.

If you are considering booking a massage with an RMT, here is a general overview of what you can expect.
Preparing for your appointment
Generally speaking, you do not need to do anything special to prepare before your appointment. However, wearing comfortable, loose-fitting clothing is best to allow me to move your limbs and apply massage techniques more easily.
Remember to give yourself enough time to arrive at the centre so you can park, use the washroom, and relax
If you are coming in for SFL treatment, ensure your skin is free of makeup, and let me know if you are allergic to shea butter.
Initial discussion & health intake
Before treatment begins, we will discuss health history, any recent injuries or surgeries, and your goals for the massage. We'll also talk about areas of discomfort, and any medical conditions or medications you take to ensure a beneficial and enjoyable experience.
If you are coming in for post-op massage, we will discuss your surgery, symptoms, goals, and expectations in more detail. This information will help me develop the best treatment routine for you.
To prepare for an SFL treatment, we will also discuss specific concerns to determine which areas of your face need extra attention.
Positioning for the massage
Depending on the massage you've booked, I will typically ask you to lie on the table and cover yourself with a sheet. I use bolsters and pillows to support your body, so you feel comfortable. Your state of undress is entirely up to you and your comfort levels
I will leave the room momentarily while you position yourself on the table and take a moment to settle.
Techniques used during the massage
In general I employ a variety of massage techniques to address your specific concerns, such as Swedish massage, trigger point therapy, or myofascial release. I may also incorporate stretching, joint mobilization, or other modalities to help you achieve your treatment goals.
I use gentle, rhythmical circles and pumping motions during MLD massage to encourage lymphatic flow. With this soothing technique, you may feel a light pressure and skin stretching sensation, but no pain. Manual lymph drainage supports general well-being but addresses more specific concerns, such as lymphedema management and other medical conditions that affect the system's performance.
SFL treatment involves a few phases. The lymphatic nodes in the neck, axillae, and sometimes face are stimulated to help with better drainage. The 45-minute external sculptural lifting portion addresses the neck, décolletage, and face. The method is relaxing yet stimulating, lifting the skin and below structures upwards, encouraging circulation and micronutrient delivery. Muscle imbalances and connective tissue restrictions are either stimulated or softened to create a healthier and calmer appearance. For the 15-minute intra-oral portion, I wear vinyl gloves and thoroughly knead and lift the inside of the cheek and muscles around the mouth. Specific concerns such as facial lines, sagging, and lax or tense muscle tone are targeted. I finish the session with a scalp massage and a hot towel to remove the shea balm.

Communicating during your treatment
It is necessary that you feel comfortable during your massage.
Please mention your preferences for pressure, table temperature, and other factors to ensure a good experience. I will check in with you during the massage, but please feel free to ask questions or express concerns, such as if you are ticklish or don't like your feet touched. You sign a consent form that discusses all this before the appointment begins.
You are welcome to bring any lotions or items like a BBL pillow if you prefer to use your own. As for talking during the session or simply enjoying the quiet, it is entirely up to you; I will follow your lead.
Aftercare
After your session, I may recommend self-care techniques, such as encouraging your interest in yoga, meditation, stretching or another lifestyle suggestion that supports your health goals.
Wrapping up

I hope this article helps explain what to expect during your appointment with me or another RMT. Every RMT has a slightly different approach; this is only a general overview.
No matter who you see for massage, please remember communicate with your therapist about your specific needs and preferences so that they can tailor the treatment to your individual needs.

If you would like to ask any questions, please don't hesitate to get in touch!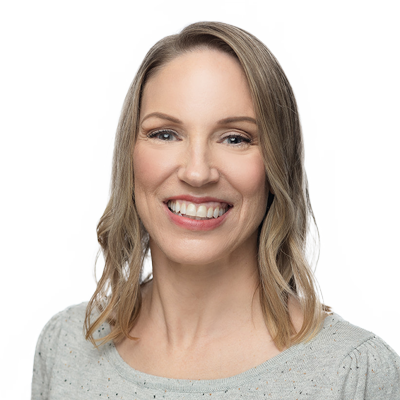 Relaxation Awaits: Schedule Your Appointment Now!
Ready to experience the benefits of massage for stress relief, muscle tension, pain relief, or overall well-being? Book your appointment today!